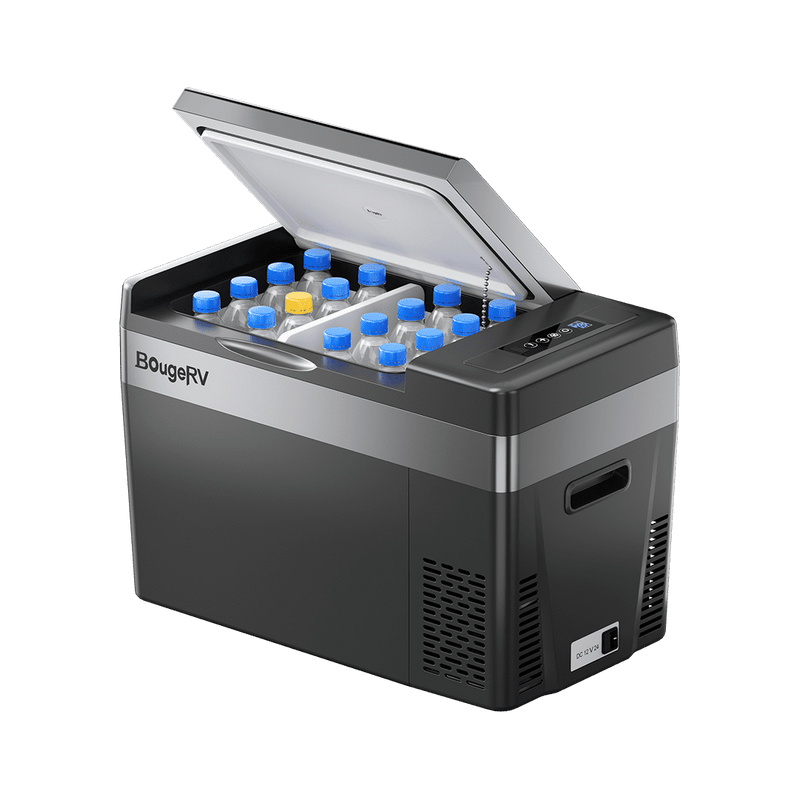 12V 30 Quart (28L) Portable Fridge Black
Looking for the ultimate portable fridge and freezer for all your outdoor adventures? Look no further than BougeRV's 12V 30-quart (28L) portable refrigerator in sleek black! This high-powered and efficient fridge/freezer combo is the perfect solution for keeping your food and drinks fresh and chilled, no matter where your travels take you. With its tough and sturdy design and user-friendly controls, this portable fridge is the ultimate addition to your camping, fishing, or road trip gear.
Click picture to get code ↓
Quick Cooling
With the compressor refrigeration technology, BougeRV 30 Quart Portable Refrigerator can achieve 16 minutes of rapid cooling to keep food fresh.
Energy-saving ECO Mode
In the ECO mode, the working power of BougeRV Portable Refrigerator is less than 36W. In the MAX mode, the power consumption of its smart cycle work is far less than 1kWh per day.
3-stage Charger
Equipped with a 3-stage charger of the battery monitor to prevent the refrigerator from consuming the vehicle's battery.