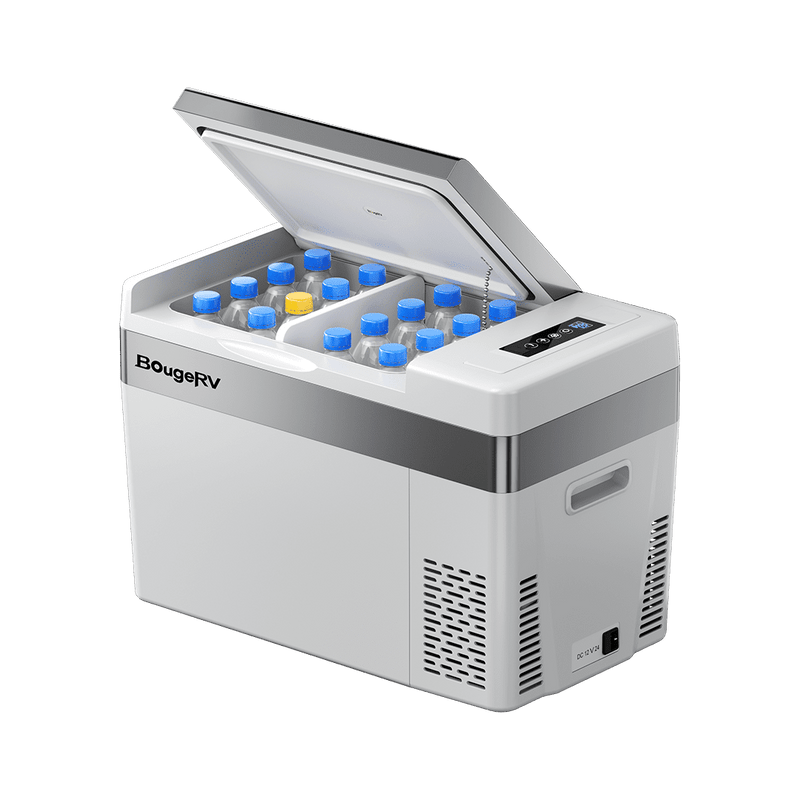 12V 30 Quart (28L) Portable Fridge
The BougeRV 12V Car Fridge is your perfect companion for all your road trips, camping, and outdoor adventures. With advanced compressor cooling technology, it guarantees to keep your food and drinks cool even in the hottest weather conditions. The LED display makes temperature control a breeze, while its energy-efficient and low-noise operation ensures that you can enjoy your outdoor activities without any disturbance. Get ready to elevate your outdoor experience with this amazing portable refrigerator from Bougerv.
Click picture to get code ↓
Quick Cooling
With the advanced compressor refrigeration technology. This cutting-edge technology ensures that your food stays fresh, achieving rapid cooling in just 16 minutes. Say goodbye to spoiled food and hello to long-lasting freshness on all your outdoor adventures.
Energy-saving ECO Mode
With the ECO mode, the BougeRV Portable Refrigerator consumes less than 36W of power, making it an energy-efficient solution for all your outdoor adventures. The MAX mode uses a smart cycle work that consumes less than 1kWh per day, ensuring minimal power usage while keeping your food and drinks cold.
3-stage Charger
Equipped with a 3-stage charger of the battery monitor to prevent the refrigerator from consuming the vehicle's battery.
Mutil ways to power
12/24 V DC power supply.
110V-240V AC Home power supply.
Solar power supply.
OTR Driver
Long-distance truck drivers can also eat clean and fresh food from now on.
Road Trip
Even on bumpy, rough roads, the refrigerator works flawlessly.
Camping Trip
Enjoy iced drinks and fresh food without having to deal with melted ice.
Overlanding Life
The refrigerator works quietly, without worrying about disturbing your sweet dreams.