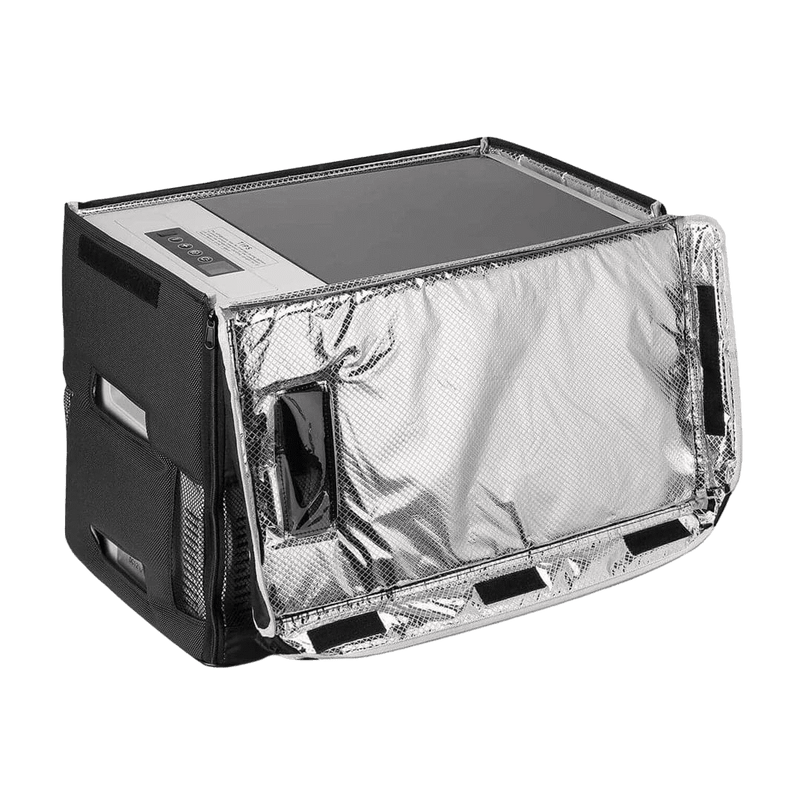 BougeRV 12V 30 Quart (28L) Portable Car Fridge Cover
Discover the convenience of the CR 30 Quart 12V Portable Car Fridge Freezer, the perfect portable mini fridge for your car. Keep your food and drinks perfectly chilled or frozen while on-the-go with this compact and powerful design. With a spacious 30 quart capacity and adjustable temperature control, it's ideal for storing up to 40 cans, ensuring you have ample space for all your essentials.
Click picture to get code ↓

Protects From Scratches: This portable car refrigerator cover protects your fridge from the elements and avoids getting it scratched and damaged. Keep your freezer clean Shiny&brand new.

Adds Extra Insulation: The Bougerv car cooler cover also provides better insulation if you ever find yourself in the middle of nowhere on a hot summer day. It's extra insulation which means less power drawn from your starter or external battery.

Fits Like A Glove: Can perfectly fit BougeRV 30 Quart Car Refrigerator, easy to put in and put on. Without removing the cover and flaps, easy to open.

3 Layers Protective Materials: With durable and weatherproof 600D oxford cloth which can prevent sunlight, dust, scratch, and collision. Thickened pearl cotton is with sufficient thickness for insulation. The inner aluminum film heat insulation is easy to clean.

Excellent Ventilation Ports&Side Pockets&Transparent Window: Good ventilation without blocking airflow, Convenient Side Pockets for AC/DC power cord and stuff, Transparent Window foresee and control temp.